PROVEN ENERGY IN THE MEDIA
Proven Energy –

"Leave It Better Than Before"
Proven Energy is a solar company based in Toowoomba, Qld, installing and servicing systems up to 100KW in size across Southern Queensland and Northern NSW. Founded in 2012 by Peter and Miranda Sutrin, the company has a staff of over 20 employees, including an Operations and Sales team which sell and install solar systems across the area. The company works to provide the best quality, long lasting and cutting edge products, with Delta, Fronius, REC, Enphase, Victron and Solarwatt as their brands of choice. 
 Proven Energy also collaborates on innovative projects with companies such as Delta and Solar Analytics. We're up for any installation challenge. We have developed our own ground mount system and love taking customers off grid. 
Our Director, Peter Sutrin, has been featured in Country Life, been interviewed for the ABC 7.30 Report, spoken at Renew AGMs, and been engaged in other public speaking roles and media stories. 
Proven Energy regularly attends Farmfest, Toowoomba Horse Show, the Murphy's Creek Chili Festival and many other events.
Peter is a licensed electrical contractor and CEC Accredited Installer. He's also a brilliant fisherman and once caught a fish. 
For expert commentary on the solar industry, please contact our Director, Peter Sutrin, on 07 4642 0017 or by email [email protected]
High resolution photos available upon request.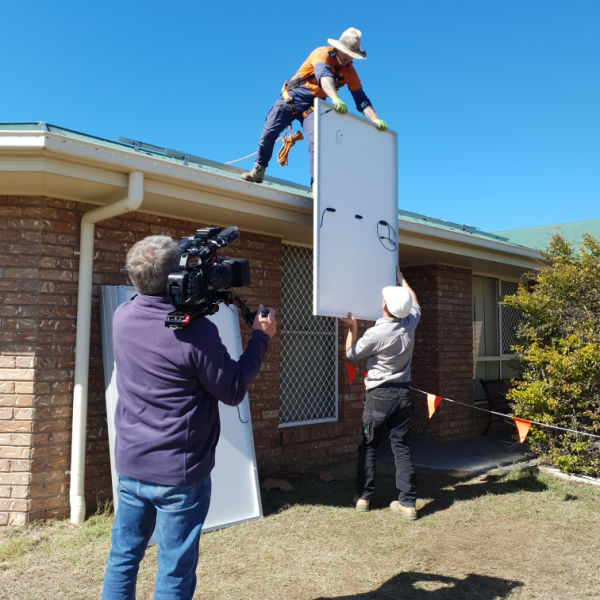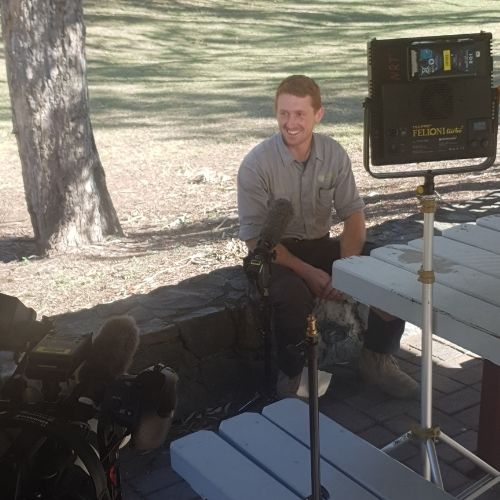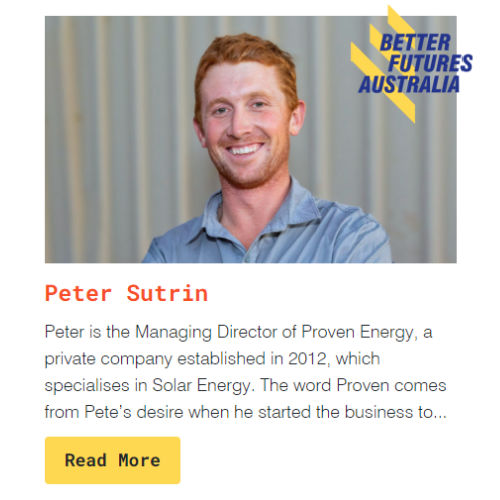 Better Futures Australia Climate Champion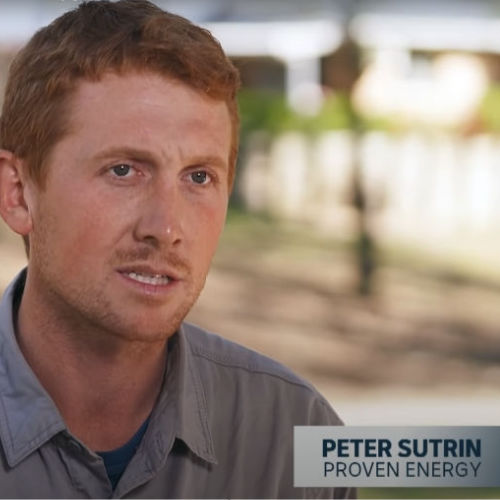 ABC 7.30 Report – Grid Voltage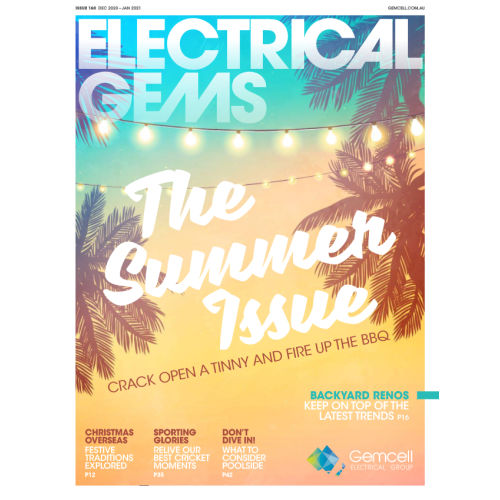 Electrical Gems Magazine – In Your Own Backyard
Highfields Pioneer Village energy future bright thanks to a Heritage Bank Highfields and Crows Nest Community Branch Community Grant and Proven Energy solar installation. The installation of 123 solar panels at the Highfields Pioneer Village is set to...