If your solar panels are finally nearing their use by date you may be looking for a way to upcycle them into something still useful but a little less vital. Although a good quality solar panel will have a life of 25-30 years (or more), they still won't last forever. Fortunately, even when solar panels aren't efficient enough to power your house, they can still provide other uses, depending how much free time you have on your hands. 
In Australia, there are a range of ways to can recycle old panels, and you can read more about solar system recycling on our blog. Sometimes, though, you'd rather just find a way to make use of them yourself, so here are a few options to help you do just that.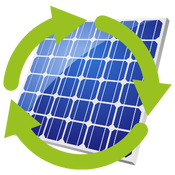 Ready to recycle your solar?
If you're in Southern Queensland, ask us how we can help with removal and recycling of your old panels.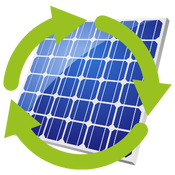 Ready to Recycle Your Solar?
If you're in Southern Queensland, ask us how we can help with removal and recycling of your old panels.
10 Uses for Old Solar Panels
RVs and Caravans
Although your solar panels may not have the output you need for your property, they might still have enough life left to power your retirement plan. If you're planning to take some time to travel, a small sustainable power source will make for more self sufficiency. 
For Camping Trips 
If you're planning to get away for the weekend for a camping trip, solar can be a great way to make sure you've got power even when you're kilometres from a power source. Whether you need some light or charging your phone, you can rig up something with solar. 
Smaller projects
You may not be able to power your house, but what about a panel or two on a shed? How cool would it be to take your shed off the grid? Most tools now work by battery, so you could easily have a solar setup for lights and power tools. 
Building fences
Letting such good building material go to waste is 'indefencible', so why not use panels to create a backyard enclosure? 1400-2000mm high, solar panels are the perfect height to create a fence. They've got just enough height to look over, while keeping the neighbours out. We can't guarantee that the wife will like the new look, though. 
Cladding for dog houses
Don't let your canine miss out on the fun. With solar panels as cladding, you'll have a thick and weatherproof palace for your pooch. You can even paint it and add his name to the front door. 
Upcycle into furniture
Love creating something new from something old? Need a new coffee table? Solar panels can be converted into a range of different furniture items, depending how much time you have on your hands and the look you're going for. In fact, here's one we prepared earlier.

Chicken coops
Love solar? Love chickens? With your own solar chicken coop, you can also get your own eggs, so consider creating a new home for some fowl friends and providing yourself with breakfasts for years to come. 
Create greenhouses
Solar panels are made of glass, and so are greenhouses. A great way to upcycle is to combine the two and keep your plants warm throughout the cooler months. 
Insulation on eco homes
Going eco or off grid? Solar panels can be used to create walls and insulation, offering an affordable and unique building material to make your home even more eco friendly.
Donate them
Don't have any use for them? That's okay! There are a range of uses for them we might not have thought of, but someone on Gumtree or Facebook has. Put up a post and let your local groups know what you've got on offer; there's a good chance someone will take your old solar off your hands. 
No matter what you choose to do with your solar panels, it's important to remember the environment; solar panels were created to to lessen our carbon footprint, after all. Choosing to recycle or upcycle your panels means they have a longer life and aren't at risk of adding to the currently extreme levels of pollution in our world.